Dwayne McDuffie Award for Diversity In Comics
The 2018 Dwayne McDuffie Award for Diversity in Comics honored five finalists following in Dwayne's footsteps and announced the winner, 

LEON Protector of the Playground by Jamar Nicholas. 
The Dwayne McDuffie Award for Diversity in Comics Selection Committee consisted of prominent comics and animation professionals who have demonstrated a commitment to McDuffie's vision of inclusiveness. This year's committee included:
Mark D. Bright is a storyboard artist for commercials, television and feature films. Prior to his career as a storyboard artist, he was an artist for Marvel, DC, Acclaim and Milestone Media working on titles including Iron Man, Green Lantern, G.I. Joe, Power Man and Iron Fist and Icon. He is also the co-creator of Quantum and Woody.
Jennifer de Guzman is a freelance editor, comic book marketer and 16-year veteran of the comics industry. She was formerly editor-in-chief at SLG Publishing, a regular columnist for Publishers Weekly, Director of PR and Marketing and Director of Book Sales for Image Comics. Her writing has appeared in the anthologies, Womanthology: Space, This Is a Souvenir, and, Put the Book Back on the Shelf.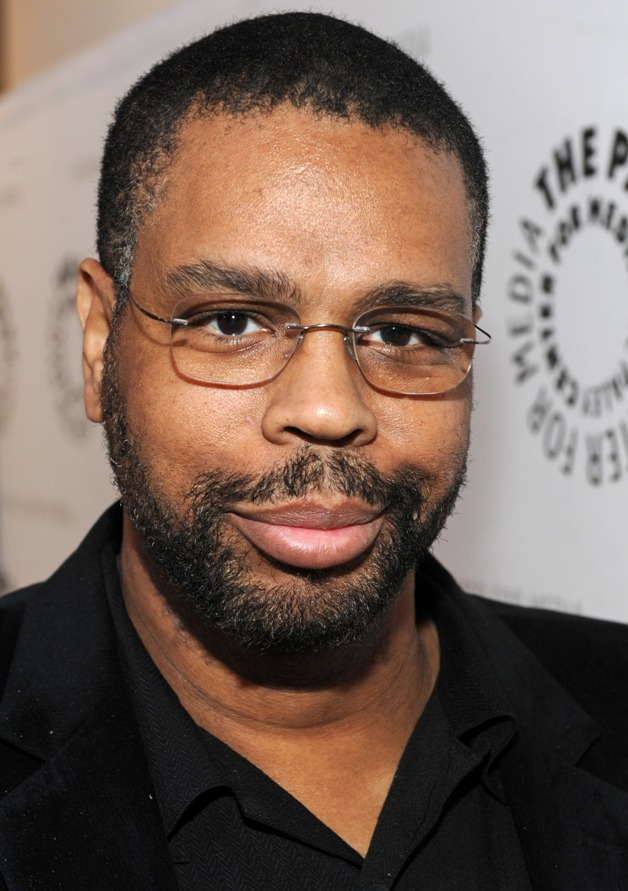 Joan Hilty is Comics Editor at Nickelodeon and editor-in-chief of Pageturner, a boutique comics/graphic novel production house. She was formerly a Senior Editor at DC/Vertigo and syndicated cartoonist. She teaches at the School of Visual Arts in NYC and the Maryland Institute College of Art.
Jamal Igle is the writer/artist/Creator of Molly Danger for Action Lab Entertainment and the penciller of the critically acclaimed series, BLACK from Black Mask Studios, as well as many titles for DC, Marvel and Dark Horse. He's been a storyboard artist for Sony Animation and is also a popular guest lecturer on the subjects of comics and animation.
Mikki Kendall is a writer and editor whose work has appeared in Swords of Sorrow (Dynamite), Bitch Planet (Image) Spitball 2 (Columbus College of Art and Design), and the forthcoming Princeless Charity Anthology (Action Lab). Her non-fiction work has appeared in outlets including the Boston Globe, the Washington Post and Time.
Heidi MacDonald is the editor-in-chief of Comicsbeat.com and a former editor for Disney and DC Comics. She also edits the graphic novel review section for Publishers Weekly and can be heard on PW's weekly podcast "More To Come".
Kevin Rubio is a writer/producer who has contributed to Justice League Action, Avengers Assemble, Thunderbirds Are Go!, Green Lantern: The Animated Series and My Little Pony: Friendship Is Magic. He is also the creator and writer of the Star Wars graphic novel Tag & Bink Were Here and Red 5 Publication's Abyss Vol. I & II. He is an inaugural recipient of the George Lucas Film Award for his Star Wars short film, TROOPS, a Promax Award winner and Emmy nominee.
Gail Simone is a writer known for the DC titles Birds of Prey, Secret Six (for which she was nominated for a GLAAD Media Award), Batgirl, Wonder Woman and The All-New Atom. She recently wrote Dark Horse's Tomb Raider, Dynamite's Red Sonja, DC/Vertigo's Clean Room and is currently working on the acclaimed series Crosswind for Image Comics.
Will J. Watkins is a freelance film and animation writer who is also comic book story/world-building consultant on The Protectors graphic novel published by Athlita Comics. He had a stint as an assistant editor at DC Comics and before moving to L.A. he owned Chicago's first African American-owned comics store and is currently developing several projects about the experience.
ABOUT DWAYNE MCDUFFIE:  
Dwayne Glenn McDuffie was born and raised in Detroit, Michigan. The middle son of Leroy McDuffie and Edna (Hawkins) McDuffie (now Gardner), Dwayne attended the prestigious Roeper School for gifted children before going on to earn undergraduate degrees in both English & Physics as well as a graduate degree in Physics, all at the University of Michigan. (Go, Blue!) He later also studied filmmaking at New York University's Tisch School of the Arts.
Dwayne first entered the comic book industry as an Editor at Marvel Comics, thanks to his NYU friend Greg Wright with whom he recreated the Deathlok character into the one in use today. With artist Ernie Colón, Dwayne also co-created the comedic Marvel team book, Damage Control.
Frustrated by the lack of diversity of both characters and creators in comics, Dwayne—together with Derek Dingle, Denys Cowan, and Michael Davis co-founded MILESTONE COMICS (later MILESTONE MEDIA), the first African American owned comic book company in history, with a mission to provide a wide array of characters, content, and creators that more accurately represent the racial, ethnic, religious, and gender diversity of real life. (Also? They were just outstandingly good books. Seriously. If you haven't read them, seek them out. Now. You won't believe what you've been missing!)
Static, Icon, Hardware, Xombi—to name just a few. Throughout his career in the comic book industry, Dwayne created or co-created these and more than a dozen other series, in addition to writing stories for too many other titles to list but here are some highlights: Justice League of America, Fantastic Four, Spider-Man, Batman: Legends of the Dark Knight, Captain marvel, Avengers Spotlight, Hellraiser, Ultraman, even The Tick, and Back to The Future. Dwayne also co-created The Road To Hell with fellow writer and Milestone editor, Matt Wayne, the inaugural Director of the Dwayne McDuffie Award for Diversity in Comics, established posthumously by Dwayne's widow, Charlotte (Fullerton) McDuffie.
Dwayne transitioned into the animation industry as a Story Editor and Writer on the Emmy-winning Kids WB series, Static Shock, which he co-created and for which he won the 2003 HUMANITAS PRIZE. Dwayne was also a Producer, Story Editor, and Writer on Cartoon Network's JUSTICE LEAGUE and JUSTICE LEAGUE UNLIMITED animated series, for which he received a 2004 WRITERS GUILD nomination.
With artist Glen Murakami, Dwayne redeveloped Man of Action's BEN 10 animated series into BEN 10: ALIEN FORCE then BEN 10: ULTIMATE ALIEN—98 episodes of what became and continues to be an ongoing, blockbuster, 230 episodes and counting franchise for Cartoon Network. Dwayne also wrote the animated features JUSTICE LEAGUE: CRISIS ON TWO EARTHS, ALLSTAR SUPERMAN, and JUSTICE LEAGUE: DOOM, as well as episodes of WHAT'S NEW, SCOOBYDOO? and TEEN TITANS, all for Warner Bros. For his indelible work in animation, Dwayne was posthumously presented with the WRITERS GUILD OF AMERICA's 2011 ANIMATION WRITING AWARD, the first African American in history to be so honored.
The winner of 3 EISNER AWARDS for his work in comic books, 11 PARENTS' CHOICE AWARDS, 6 "BEST EDITOR" awards, the 2009 INKPOT AWARD presented by Comic-Con International, and a GOLDEN APPLE AWARD from his alma mater for his "use of popular art to promote and enhance human dignity," Dwayne McDuffie's life's work exemplified both diversity and excellence.
He led by example while presciently stating, "From invisible to inevitable" now the motto of the "Dwayne McDuffie Award for Diversity in Comics." The man may be gone, but his mission lives on.

ABOUT CHARLOTTE MCDUFFIE:
Dwayne's widow, Charlotte (Fullerton) McDuffie, is a twice Emmy-nominated animation writer, best known for her work on Hasbro's My Little Pony and Cartoon Network's Ben 10 franchise. She recently served as the first female chairperson in history of the Animation Writers Caucus at the Writers Guild of America.