Exhibitor & Sponsor Resources
---
Event Location: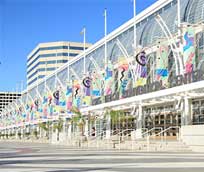 Long Beach Convention Center
300 E Ocean Blvd
Long Beach, CA 90802
562-436-3636
562-983-1491
View Website
---
Hotel Reservations: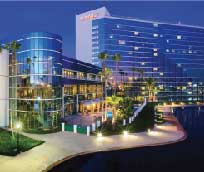 Hyatt Regency Long Beach
200 South Pine Avenue
Long Beach, California 90802
562-491-1234
View Website
Discounted Rate: $199 for a single/double (plus applicable taxes and fees)
Deadline: February 1, 2018
Phone Reservations: (888) 421-1442 and mention LBCE
Online Reservations: Click Here
For your convenience, hotel reservations can be made for The Hyatt Regency Long Beach at the discounted group rate of $199 single/double (plus applicable taxes and fees). Exhibitors and attendees are invited to secure their accommodations online or by phone.
If you are making a reservation by phone be sure to mention LBCE to obtain the group rate. Rates will remain in effect until February 1, 2018. However, please note that the discounted group block is subject to availability and is not guaranteed. Rooms are available on a first come first served basis, so be sure to book your room early.
---
Exhibitor & Sponsor Conference Registration
Please make sure to print your exhibitor badges which are attached to the email you received from Eventbrite.
If you have any questions about Exhibitor Registration or if you would like to purchase additional badges, please contact Carly Marsh at cmarsh@madeventmanagement.com .
Retailers receive 4 complimentary badges and can purchase up to 4 additional badges at $20 each. Artist Alley receive 2 complimentary badges and can purchase 1 additional badge at $20.
---
Exhibitor Schedule:
Exhibitor Move-In
Date
Time
Friday, February 16th
9:00am - 7:00pm
Zone 1
8:00am - 10:00am
Zone 2
10:00am - 12:00pm
Zone 3
1:00pm - 3:00pm
Zone 4
3:00pm - 6:00pm
Show Hours
Date
Time
Saturday, February 17th
9:30am - 7:00pm
Sunday, February 18th
10:00am - 5:00pm
Exhibitor Move-Out
Date
Time
Sunday, February 18th
5:00pm
Important Due Dates
Date
Item
Recipient
Immediately
Event Schedule
General Show Info
Immediately
Review Exhibitor Manual & Exhibitor Contact Information
General Show Info
Immediately
Review Move-In Schedule
Barton Expo
Electrical Order Advance Deadline
Edlen Electrical
January 25, 2018
Housing Deadline
Hyatt Regency Long Beach
Barton Expo Discount Deadline
Barton Expo
Advance Shipping to Warehouse Ends (ST on time rates)
Barton Expo
Internet
Smart City
Advance Shipping to Warehouse Ends (OT off target rates)
Barton Expo
Show Site Shipments Begins
Barton Expo
February 16, 2018
Exhibitor Registration - Opens
Show Management
February 18, 2018
Outbound Shipments
Barton Expo
February 18, 2018
Exhibitor Move Out (5:00pm)
Barton Expo
Vendor Contact Info
Vendor
Contact
Phone/Fax/Email
Decorator: Barton Expo
Coming Soon
Phone: (201)884-8347
Fax:
Email: Exhibitorservices@bartonexpo.com
AV
Coming Soon
Phone: Coming Soon
Fax: Coming Soon
Email: Coming Soon
---
Important Forms
---
Important Contacts
If you have questions about your booth, logistics and show operations call:
Name: Carly Marsh
Title:
Operations Manager
Email:
cmarsh@madeventmanagement.com
Phone:
(201) 820-4464