Guests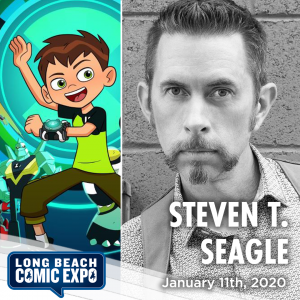 Steven T. Seagle
Writer who works in the comic book, television, film, live theater, video game, and animation, industries. He is best known for his graphic novel memoir It's a Bird, and as part of his Man of Action Studios which created Ben 10
Alethea Jones
Lodge 49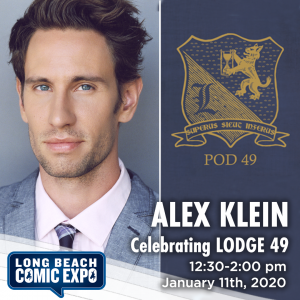 Alex Klein
Lodge 49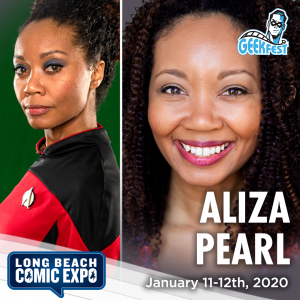 Aliza Pearl
Actress and writer known for her work on "Nerdist Presents" and "Team Nerdist" as well as RPG shows "Shield of Tomorrow" and "Callisto 6" on Geek and Sundry, and "Rat Queens." Appearing in the Geek Fest booth all weekend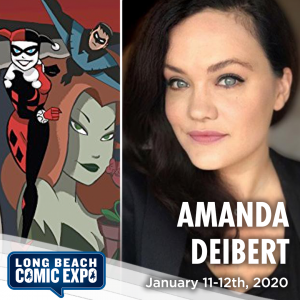 Amanda Deibert
Award-winning television and comic book writer known for her work on DC SUPER HERO GIRLS and TEEN TITANS GO!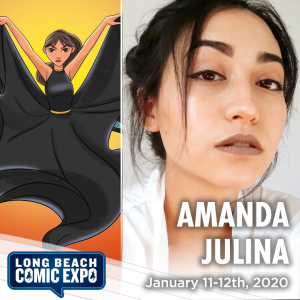 Amanda Julina
Artist, Penciler of JALISCO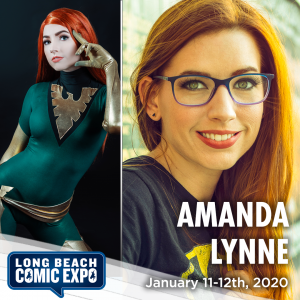 Amanda Lynne
Popular Cosplayer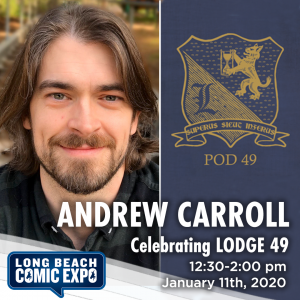 Andrew Carroll
Lodge 49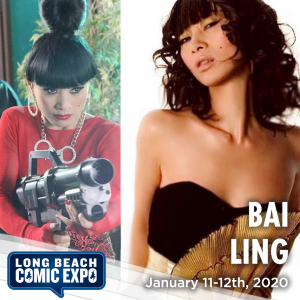 Bai Ling
Popular Actress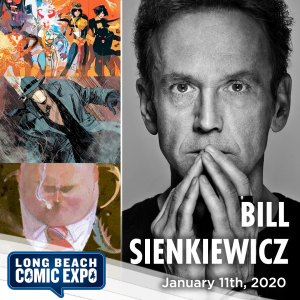 Bill Sienkiewicz
Living legend of comic art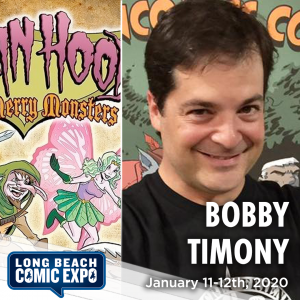 Bobby Timony
Artist on the award-winning book The Night Owls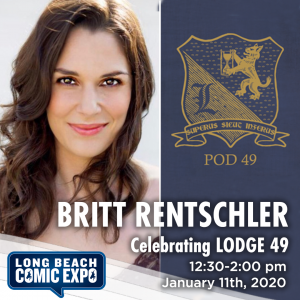 Britt Rentschler
Lodge 49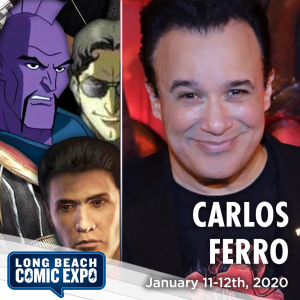 Carlos Ferro
Actor known for his role in Gears of War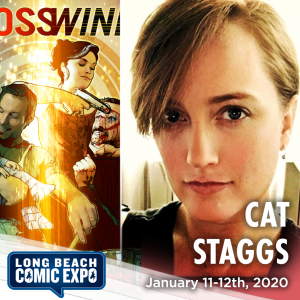 Cat Staggs
Artist best known for her work on the New York Times Bestselling title Smallville Season 11 from DC Comics and many other popular titles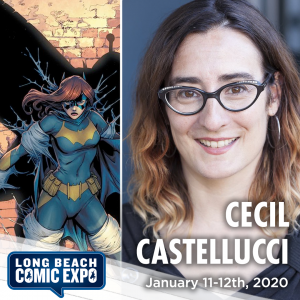 Cecil Castellucci
Award-winning and New York Times Bestselling author of books and graphic novels for young adults including GIRL ON FILM and THE PLAIN JANES (early 2020 rerelease)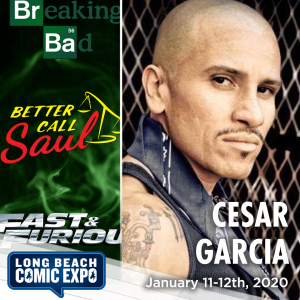 Cesar Garcia
Actor/producer/writer best known for roles in Fast & Furious, Breaking Bad and Better Call Saul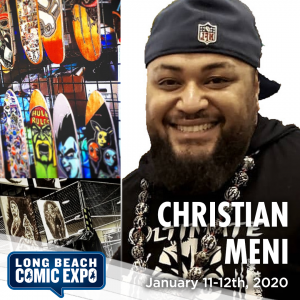 Christian Meni
Polynesian Painter & Pyrographer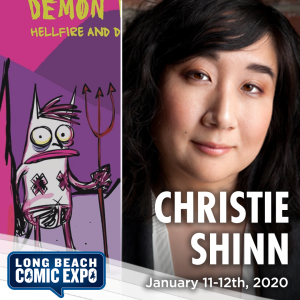 Christie Shinn
Creator of Demon Bitch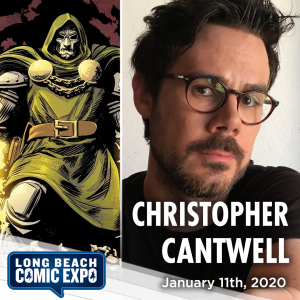 Christopher Cantwell
Executive producer, co-creator, and showrunner on titles such as Doctor Doom and 'Halt & Catch Fire'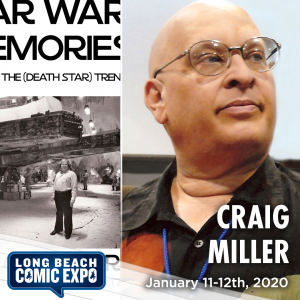 Craig Miller
Author of Star Wars Memories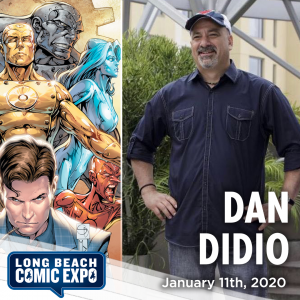 Dan DiDio
Publisher at DC Comics. Saturday only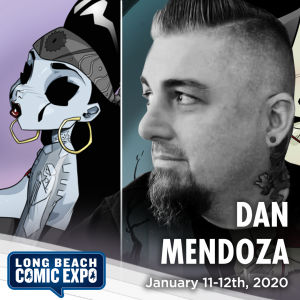 Dan Mendoza
Comic book artist known for his work on Zombie Tramp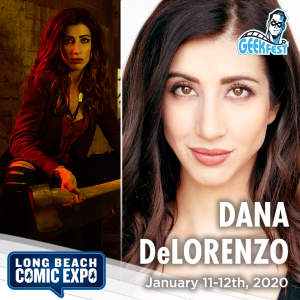 Dana DeLorenzo
Actress appearing in the GeekFest booth all weekend!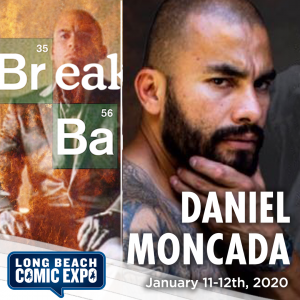 Daniel Moncado
Actor on 'Breaking Bad'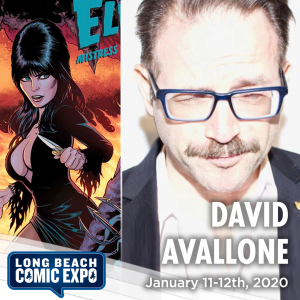 David Avallone
Writer on titles such as LEGENDERRY: VAMPIRELLA, TWILIGHT ZONE: THE SHADOW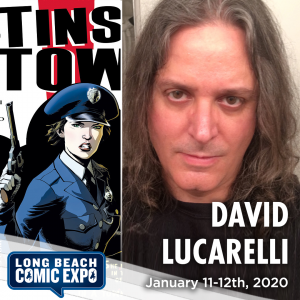 David Lucarelli
Writer of Tinseltown from Alterna & The Children's Vampire Hunting Brigade, & Doctor Zomba's Ghost Show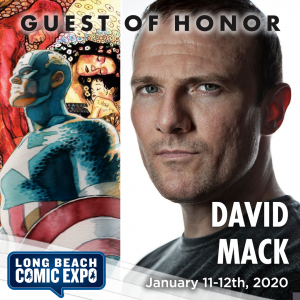 David Mack
Comic book artist and writer, known for his creator-owned series Kabuki and artist on Deadpool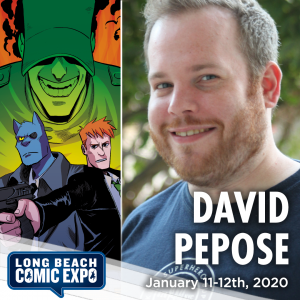 David Pepose
Writer known for his work on Spencer & Locke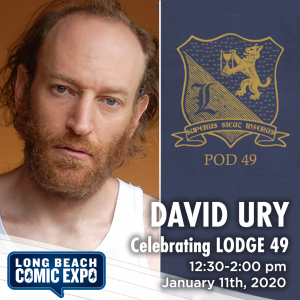 David Ury
LODGE 49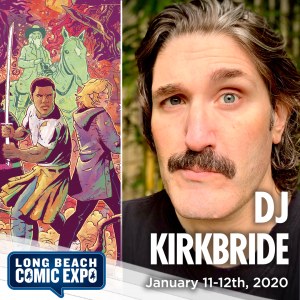 DJ Kirkbride
Writer of comics including ERRAND BOYS, AMELIA COLE, THE BIGGEST BANG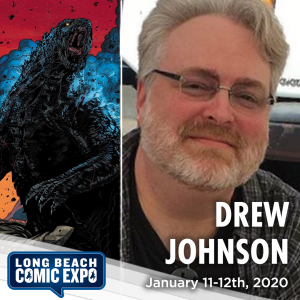 Drew Johnson
Artist whose work has since been published by DC Comics, Marvel Comics, Dark Horse Comics, Archie/ Dark Circle Comics, IDW, Top Cow, DDP, Wildstorm, BOOM!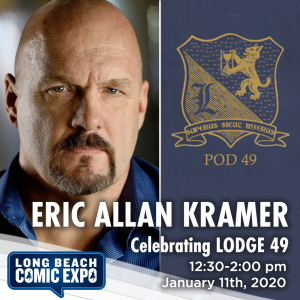 Eric Allan Kramer
Lodge 49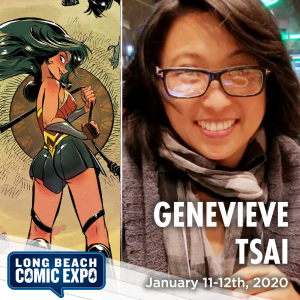 Genevieve Tsai
Character designer on "Animaniacs" at Warner Bros. Animation and many more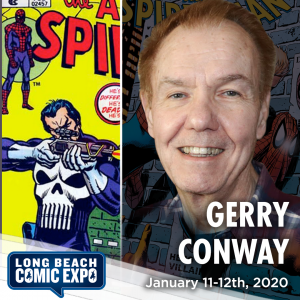 Gerry Conway
Writer of comic books and television shows known for co-creating the Marvel Comics vigilante antihero the Punisher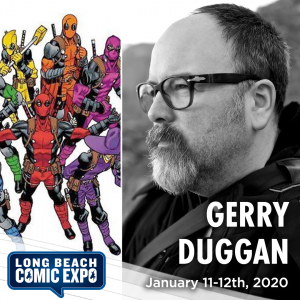 Gerry Duggan
Writer known for his work on Deadpool and Wolverine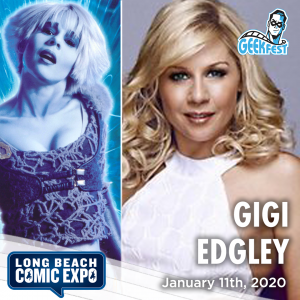 Gigi Edgley
Actress known for her roles as Chiana on the series Farscape and Lara Knight in Rescue: Special Ops. Appearing in the GeekFest booth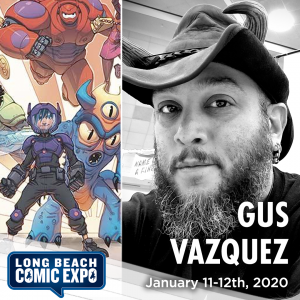 Gus Vazquez
Artist known for his work on BIG HERO 6, DEADPOOL, JLA, THE FLASH, SPIDER-MAN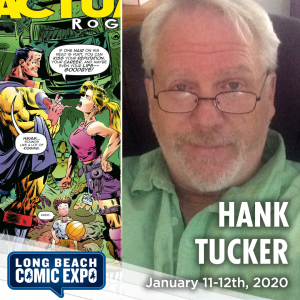 Hank Tucker
Writer & Artist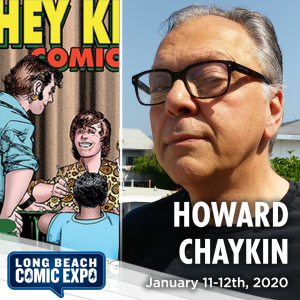 Howard Chaykin
Comic book artist and writer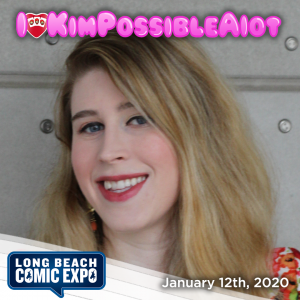 I Love Kim Possible Alot
YouTube channel celebrity. She will moderate a session on Sunday, 1/12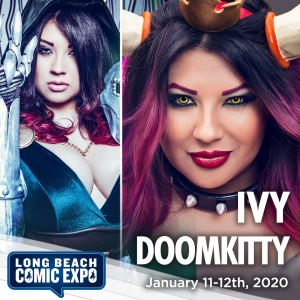 Ivy Doomkitty
Professional cosplayer and model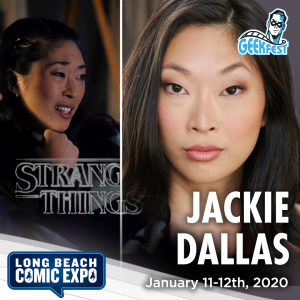 Jackie Dallas
Actress best known for her role in Stranger Things. Appearing in the Geek Fest booth all weekend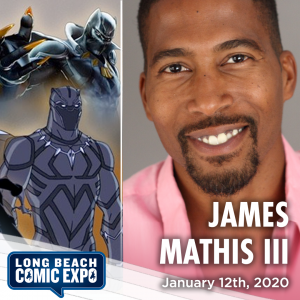 James Mathis III
Sunday Only!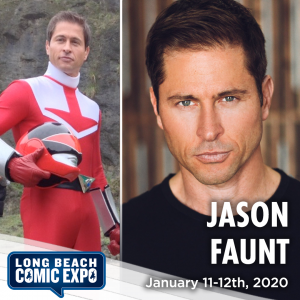 Jason Faunt
Actor, Red Power Ranger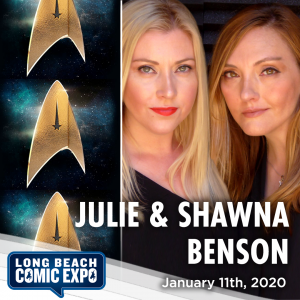 Julie & Shawna Benson
Batgirl and the Birds of Prey's dynamic writing duo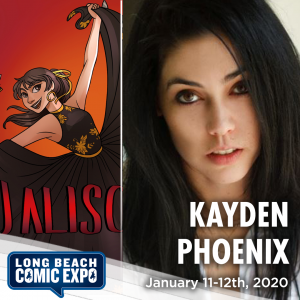 Kayden Phoenix
Writer known for her work on Jalisco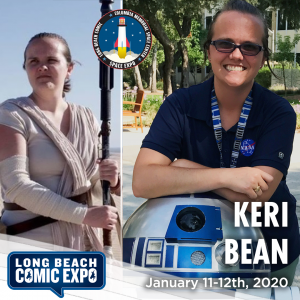 Keri Bean
Science Planner at SpaceX, appearing in the Space Expo Pavilion!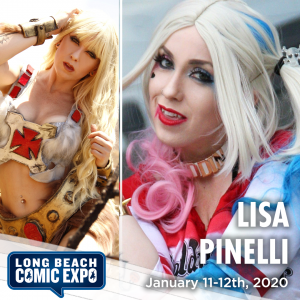 Lisa Pinelli
Professional model, cosplayer, actress, performer, and viral content creator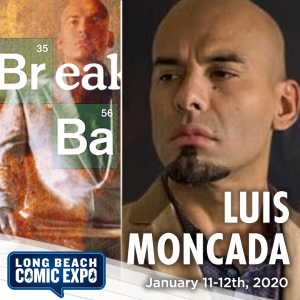 Luis Moncado
Actor on 'Breaking Bad'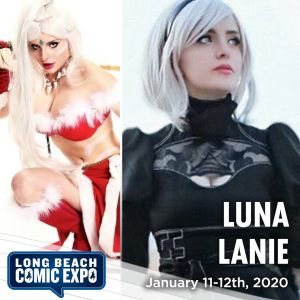 Luna Lanie
Actress, cosplayer and model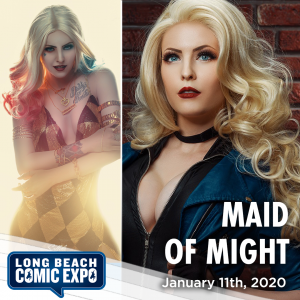 Maid of Might
Popular Cosplayer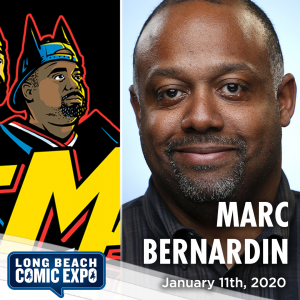 Marc Bernadin
Journalist, and TV and comic book writer known for his work on THE AUTHORITY and THE HIGHWAYMEN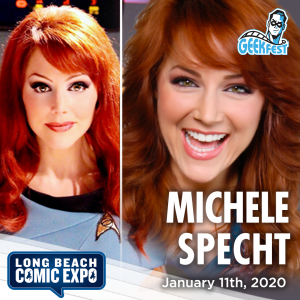 Michele Specht
Actress, comedian & voice actress, known for playing Katie in I Hate My 30's & Doctor McKennah in the web series Star Trek Continues. Appearing in the Geek Fest Booth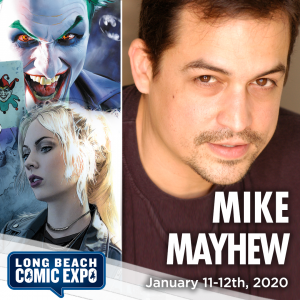 Mike Mayhew
Artist known for his work on current DC Comics series titled JOKER/HARLEY: CRIMINAL SANITY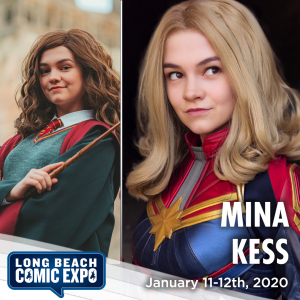 Mina Kess
Actress and cosplayer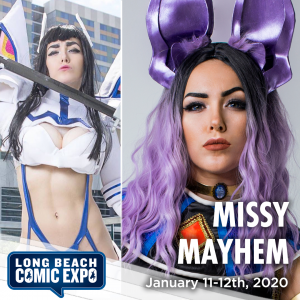 Missy Mayhem
Popular Cosplayer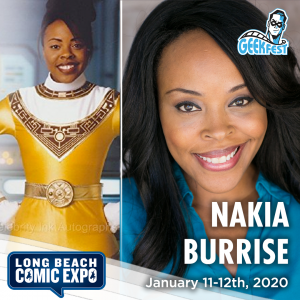 Nakia Burrise
Actress known for her role at the Yellow Power Ranger. Appearing in the GeekFest Booth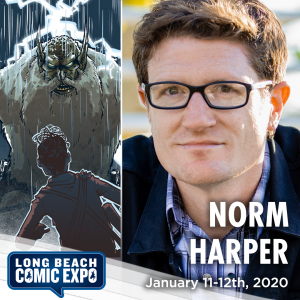 Norm Harper
Author and Eisner-nominated comic creator and sometimes publisher of Rikki, Haphaven and The Sequels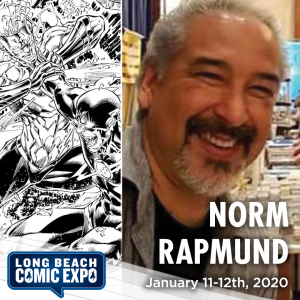 Norm Rapmund
Artist known for his work on various Marvel and DC Comics books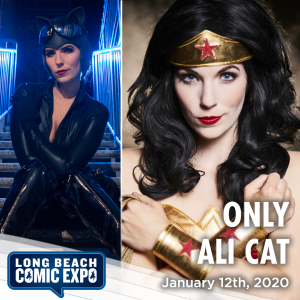 Ali Cat
Popular Cosplayer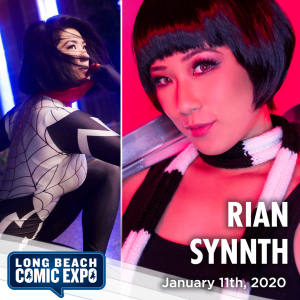 Rian Synnth
Popular Cosplayer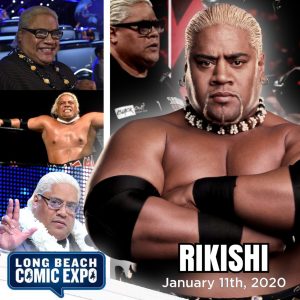 Rikishi
Professional wrestler, best known under the ring names Rikishi and Fatu with World Wrestling Entertainment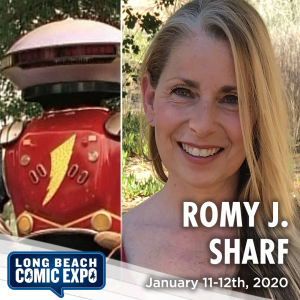 Romy J. Sharf
Actress and writer, known for Mighty Morphin Power Rangers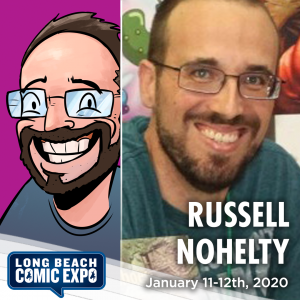 Russell Nohelty
Author of The Katrina Series, The Lobdell Chronicles and many more.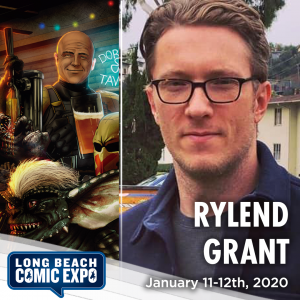 Rylend Grant
Screenwriter, author, and Ringo Award-winning comic book creator of Aberrant & Banjax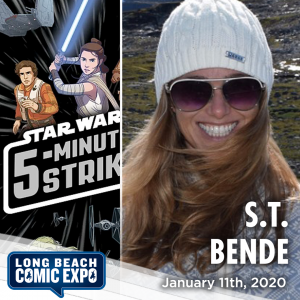 S.T. Bende
Y.A. Author known for her work on Star Wars - SATURDAY ONLY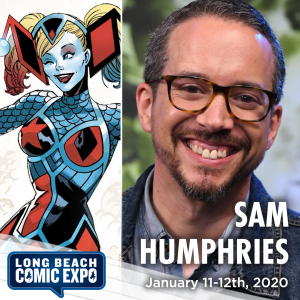 Sam Humphries
Comic book and video game writer, as well as the co-host of DC Daily on the DC Universe streaming platform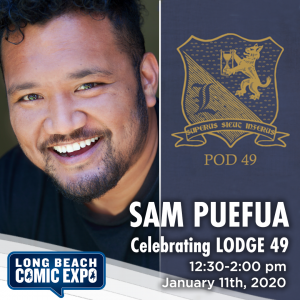 Sam Puefua
Lodge 49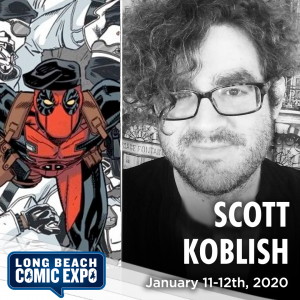 Scott Koblish
Artist for Marvel Comics and DC on titles such as Deadpool and Captain America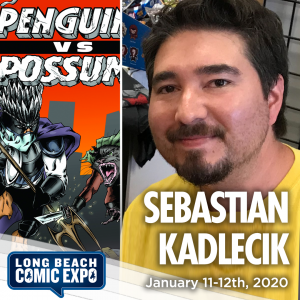 Sebastian Kadlecik
Creator of the Eisner-nominated QUINCE and the epic action saga PENGUINS VS. POSSUMS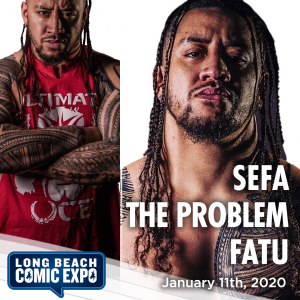 Sefa Fatu
Fighter and youngest son of Rikishi and brother of WWE's Usos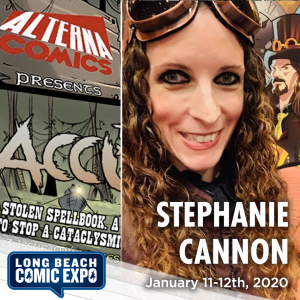 Stephanie Cannon
Writer known for her work on Hexed and Heirs of Isildur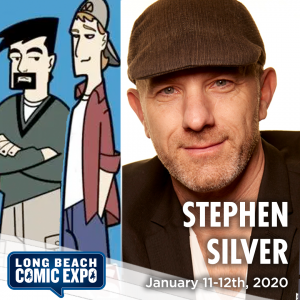 Stephen Silver
Character Designer known for his work on CLERKS: THE ANIMATED SERIES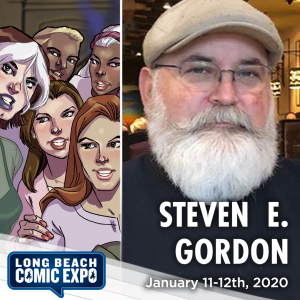 Steven E. Gordon
Animator at DreamWorks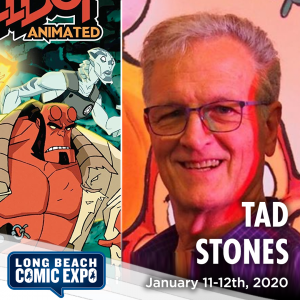 Tad Stones
Producer/Writer/Artist & one of the founders of Walt Disney TV Animation where he created such shows as Chip 'n' Dale's Rescue Rangers and Darkwing Duck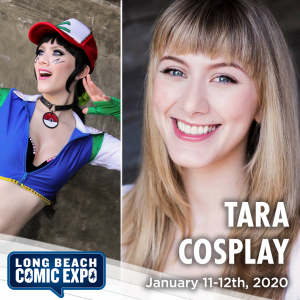 Tara Cosplay
Popular Cosplayer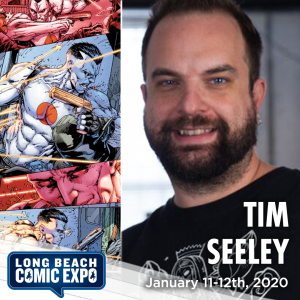 Tim Seeley
Comic book artist and writer known for his work on books such as Grayson, G.I. Joe: A Real American Hero, G.I. Joe vs. Transformers and New Exiles. Co-creator of the Image Comics titles Hack/Slash and Revival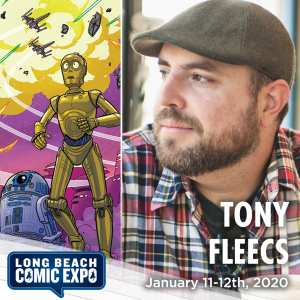 Tony Fleecs
Comic book writer and artist. His comics have been published by Random House (Villard), Image Comics, Silent Devil Productions, Boom!, IDW and Terminal Pres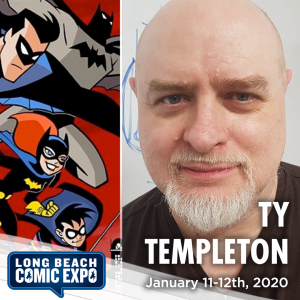 Ty Templeton
Comic publisher, editor, colorist, and letterer known for his work on Batman, Superman, 'Ren and Stimpy' and 'The Simpsons'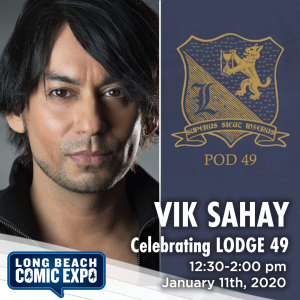 Vik Sahay
Lodge 49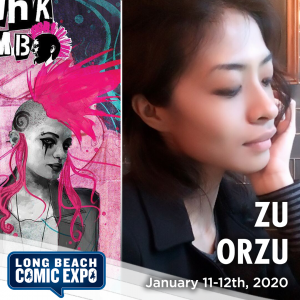 Zu Orzu
Artist and animator from Singapore. She has worked on the DC Comics series COVER with Brian Michael Bendis and David Mack